Patients First
Developing a Long-Term Partnership
Choosing a hearing professional is one of the most important decisions you will ever make and the personal relationships you will develop with our staff will continue long after your initial appointment. We believe that ongoing counseling, periodic adjustments, and regular hearing aid cleanings are vital to your continued satisfaction with your investment in better hearing. We are committed to being here to support your every need.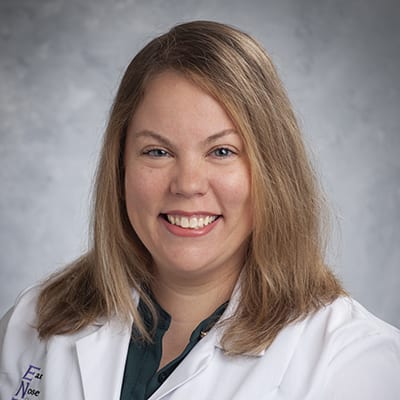 Sarah E. Borer, Au.D.
Dr. Sarah Borer was born and raised in Tiffin, Ohio. She completed her Bachelor's Degree in Communication Sciences at Ohio University. She received her Doctorate in Audiology at Central Michigan University. She completed her externship at Dayton Ohio VA Medical Center. Dr. Borer is a strong advocate of continuing education in her profession in order to stay current on available technologies and therapies that will benefit her patients. She has interest in several areas of research. Some of her work has been published in the journal of Noise and Health. Dr. Borer joined the staff at Ear, Nose and Throat Center in 2007 and has expertise in adult diagnostics, amplification, bone-anchored implants (BAI) and hearing protection. Her broad clinical background allows her to provide a wide range of solutions for her patients. She is an active member of the American Academy of Audiology.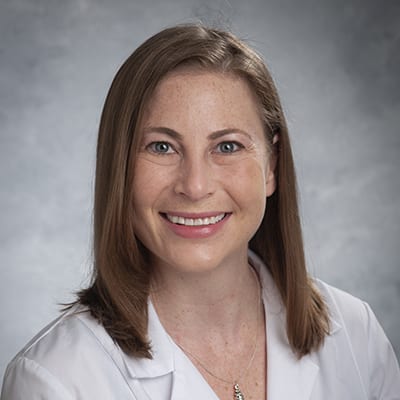 Melanie S. Ludolph, Au.D., FAAA, CCC-A
Dr. Melanie Ludolph was raised in Morton Grove, Illinois. She completed her Bachelor of Science in Communication Disorders and Master of Science in Audiology at Western Illinois University. Dr. Ludolph earned her Doctorate in Audiology from Pennsylvania College of Optometry School of Audiology. Dr. Ludolph joined the Ear, Nose, and Throat Center in 2001. She is a member of the American Academy of Audiology and the American Speech-Language-Hearing Association. Her areas of expertise include diagnostics, adult amplification and hearing protection. She strives to provide the best care and solutions for her patients hearing needs. Dr. Ludolph also enjoys providing clinical supervision for audiology doctoral candidates. 
Kelly Warf, Au.D., FAAA, CCC-A
Dr. Kelly Warf obtained her Bachelors of Science from the University of Illinois at Champaign-Urbana . She completed her Doctorate in Audiology (AuD) from Rush University and fulfilled her externship at the University of Illinois Hospital and Health Sciences. Dr. Warf is a member of the American Academy of Audiology and American Speech-Language Hearing Association. 
Dr. Warf was first introduced to the field of Audiology when her brother was diagnosed with central auditory processing disorder. Her personal experience has shaped her motivation in the clinic to help patients communicate and connect with their loved ones. 
A Word
Why Choose Sound Hearing Solutions?
We are in the business of helping you hear better. Our process starts with a thorough diagnostic hearing evaluation to assess your medical needs. Through comprehensive counseling, we guide you in understanding how these results could be impacting your daily life. From there, we support you in choosing a customized plan of care that best meets your personal hearing health goals. We work with you throughout your hearing health journey by providing ongoing services and care beyond the initial selection and fitting. 
Our commitment to you is that we will keep your hearing devices optimized to your hearing health needs throughout the life of the technology. As dedicated audiology professionals, we are motived by seeing the positive benefit hearing health makes in peoples' lives. And we love watching our patients thrive with better hearing!
In addition, Sound Hearing Solutions is affiliated with The Ear, Nose and Throat Center which allows us to consult with onsite physicians. 
1875 Dempster St.
Suite 301
Park Ridge IL 60068
Telephone: 847-685-1000
1450 Busch Parkway
Suite 140
Buffalo Grove, IL 60089
Telephone: 847-685-1000
Office Hours
Park Ridge
Mon - Fri 9:00am - 5:00pm
Buffalo Grove
Mon - Fri 7:30am -3:00pm
Hearing Aid Walk-In Clinic
Park Ridge
Mon - Fri 10:00am - 11:00am
Buffalo Grove
Times Vary, Please Call For Details